Click on a Hall to view available booths and reserve your booth today!
Click on booth(s), add to cart, and proceed to checkout.

Standard size booths are 10'x10′ at $700 each.  $100 deposit is required to reserve a booth, if purchased before April 15th. After April 15th, full payment is required.
IF INTERESTED IN BULK SPACE PLEASE CALL.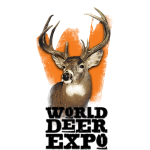 Contact Information
Promoters: Zack & Channing Brown
Office: 205-678-4141
Alternative Line: 205-678-4142
Email: [email protected]